Anyone that spends time in the Black circles of social media knows about the so-called "Gender War". Veterans such as SoulNBlack and Tommy Sotomayor have coined phrases such as "ankles" and "hair-hatted hooligans" to denigrate ratchet, hideous Black females and their behavior. Both sides of this gender conflict have begun online movements to promote interracial dating, such as "The Swirl Movement" or #SYSBM (Save Yourselves Black Men).
In today's post, I will not be addressing "The Swirl". I do not have the time nor the patience to talk about such nonsense. My writings are primarily tailored for a male audience, to give advice and helpful information (as well as to ramble, of course). So, #SYSBM has entered into my crosshairs.
The Save Yourself Black Men movement, led by MadBusDriverX on YouTube, uses the fact that many Black American women are not appropriate wife material, on top of being downright unfuckable in many cases, to promote Black men engaging in interracial relationships. While I am in an interracial relationship myself (with a Chinese woman no-less, not a "theek [thick] White girl mayne"), it is my belief that many of the followers of this movement are deserving of chastisement.
Not only is interracial dating not the solution to Black men's problems, many of the women that these "Brothers" parade around are gross as Hell, and in some cases, more horrendous in visage than the Black women that they left behind. Dating out, but taking out the trash of other races is totally unacceptable, especially when these women have fucked-up attitudes similar to Western Black women.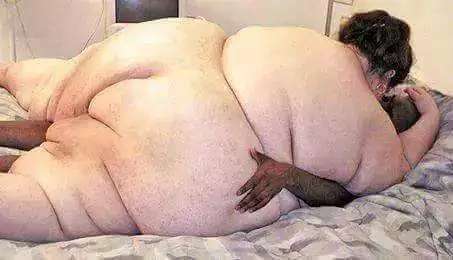 No Fatties, No Fuglies, No Faggots, even in Interracial Relationships
Perhaps I should say especially in interracial relationships. Thirsting for women of other races so badly that you take out the trash makes you, and us, look even more pathetic. I totally understand having a taste for a certain flavor. I even understand finding solace outside of one's race if one cannot find it within their own group. What I cannot understand, and what sickens me, however, is putting a fatass, disgusting White or other non-Black woman with a vitriolic attitude on a pedestal.
Seek quality in all aspects of life, no matter where or with whom you may be.