My subscribers often ask about finding jobs in China or making money abroad. Seeing the sights and hooking up with beautiful women is fine and dandy, but there comes a time when we need to focus on income.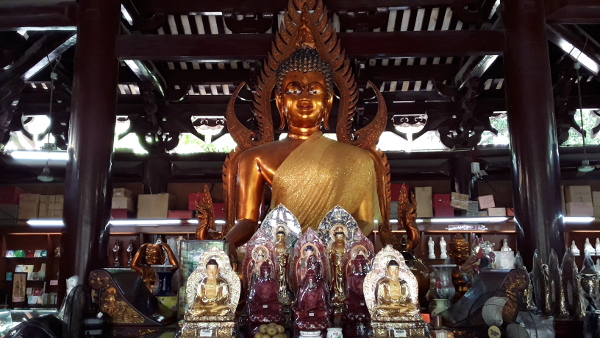 While riches are not guaranteed, it is almost impossible not to find some way to make income in the Middle Kingdom in my opinion. Yes, this statement even applies to Black men. Yes, I am talking about making income legally (unless you're doing it on a tourist visa, that is).
However, these jobs are not always what we are looking for. We get on a fifteen-hour plane ride expecting an adventure when we touch down. After a few weeks working for an English mill, we end up with broken dreams, realizing that our time in China is primarily spent at work. Is this what we came here for?
If you are like me, you got on that plane looking for adventure. You wanted a new life, not the same life of drudgery with a different background. Well, you are in luck because:
Life does not have to be drudgery!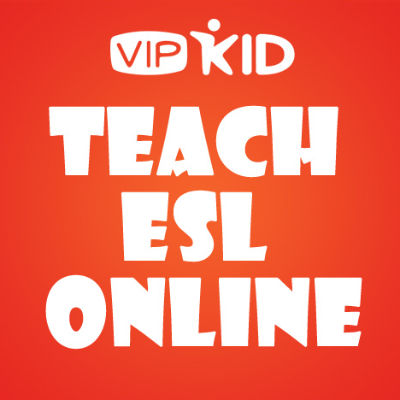 That's right. You came to China for adventure, and you can have it. VIPKID is a platform that lets teachers teach online. If you are from the United States of America or Canada and could work at a typical English school in China, then you can work for VIPKID!
All that is required is a bachelor's degree, experience teaching or tutoring, and a background in the American or Canadian educational systems. With these, a working Internet connection, webcam, computer, and eagerness to teach Chinese children you can easily get on the path to financial freedom. Oh, they are working on an app where you can use mobile devices as well!
Work Anywhere on Earth
You do not have to be in China to start working for VIPKID. I always catch heat for my preferences from my fellow Black men. I personally think that life in China isn't that bad, but many of you want to go to Brazil. Alright then, you can enjoy the perks of the Chinese English boom while living it up in Rio. You can work for VIPKID from anywhere in the world!
Using the platform while in China makes it easier since one does not have to worry about time differences, but it is a job that one can take with them anywhere they go.
Set Your Own Schedule
VIPKID requires that its teachers open at least fifteen slots each week. These slots must be opened during peak hours, which are 6:00 PM to 10:00 PM Monday through Friday, and all day on the weekends. Remember that all times are Beijing Standard Time. Each slot represents one potential class and is thirty minutes in duration. Teaching the minimum number of classes each week is not going to net big income, but it is a great supplement for those living in the States, and paid my rent in China with a bit left over.

You could also give yourself a full-time schedule, although most classes are going to be booked in the evenings, China time. Working full-time, you'd make about as much as you would working for an English training center. However, you would not have to worry about office hours, managers barking orders, or any other nuisances that could occur in an office setting.
Is There a Catch?
Like most good things, there are some downsides that must be noted.
First and foremost, at least for the guys, there are no hot course consultants to check out like there are at training centers. Second, you won't be insured by VIPKID, and they will not pay for your visa if you plan on working in China. Finally, class bookings are not guaranteed, and you are paid for work that you do. If you do not teach any classes, you will not make any money.
Despite these downsides, VIPKID is an excellent platform for those with freedom in mind. If you are booking during peak hours, you are likely to teach at least a few classes. This will make some side money for starters at least.
Treat it As a Business
VIPKID is more than just a job; it is a business! As you continue to teach classes, your reputation will grow, and more parents will book you as a teacher. More bookings means more money, creating a cycle of growing income. While you are somewhat limited as to how much you can grow since you are working under VIPKID, you can use it as a training ground to develop entrepreneurial skills.
To make things even better, there are forums where you can communicate with other teachers. Exchange teaching tips and business tips to maximize your success. Although you will likely never meet any of these people in real life, their advice and assistance can bring very real results and put very real money in your bank.
Get Your Feet Wet Teaching ESL
While VIPKID is looking for experienced educators, you can use it to build your resume for future educational endeavors. Many provinces in China require teachers to have multiple years of teaching experience now. Just about every school that I applied for was looking for someone with experience. VIPKID can help you to gain that experience while making pretty good money.
If you already have experience, you can expect to earn quite a decent wage with all of the perks of setting your own schedule. VIPKID offers incentives to experienced teachers on top of performance bonuses and other monthly bonuses.
Get Started Today!
Does financial freedom independent of location sound appealing to you? Do you want to gain more teaching experience? Do you want to stack some extra cash? If you answered yes to any of those questions, apply for VIPKID today!