Dongguan is a city in Guangdong Province that is probably best known for its history of prostitution. In fact, a movie featuring Daniella Wang entitled Due West: Our Sex Journey was made about the prostitution industry in the city.
Don't worry, dear readers, your Admiral has not stooped to the level of paying for the püh. Dongguan has been cleaned up, which according to my girlfriend has caused the city's tax revenue to drop severely. Still, this urban center with a population of over eight million is one of the most important export centers in China, and ranks fourth in the nation behind Guangzhou, Shanghai, and Suzhou.
I am here in Dongguan getting my hustle on. I'm due to return to the States at the end of the year, and wanted to see more of the Middle Kingdom rather than staying in Guangzhou. While I'm giving up some income, I am severely reducing my expenses. My friend has rented an apartment for me to stay in in exchange for teaching him English. I will live here for about a month without having to pay rent, and I will be able to stack any money that I make. A pretty good deal.
Although the hookers have been cleaned up, Dongguan is still a sketchy place to be. Of course, this is a prejudiced opinion based on remarks from some friends, including the one that I will be teaching.
The People
Compared to Guangzhou, the people here in Dongguan, or at least Dalang, the town in Dongguan in which I am staying, are quite rustic. These people almost remind me of the citizens of Xi'an. The differences so far are that the younger people in Xi'an tended to be more cultured, and the people here are not hostile or aggressive at all. Loud chewing and spitting are common occurrences, but I haven't been called a racial slur once.
Mandarin is widely spoken here, given that many of the residents are migrant workers from other places in China. This makes things a bit easier for me since I study Mandarin, not Cantonese. The downside to this is that English is not as widely spoken as it is in Guangzhou, which makes things difficult again.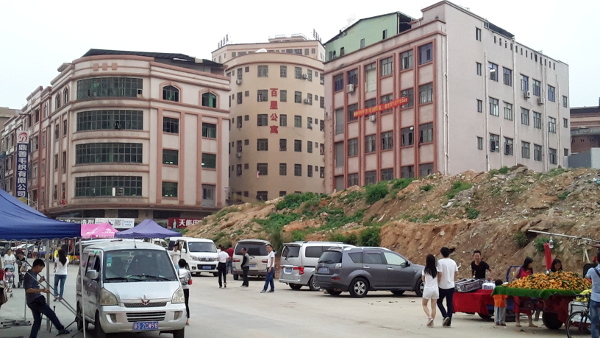 Living Expenses
My friend is paying for the apartment that I am staying at, so I cannot report on rental prices. As far as food is concerned, it is cheaper than Guangzhou. Much of the local cuisine is the same as that in Guangzhou, and is typical Cantonese food. Fast food chains such as KFC and McDonald's are slightly less expensive. There are also quite a few local fast food chains that are ripoffs of KFC, but less expensive and more flavorful.
Broadband Internet costs 80 RMB per month for a 50 mbps connection. This is about half of what I was paying in Guangzhou for a similar connection. Since I am making money back home with online activities, Dongguan, is looking like a decent place to live.
Transportation
In Guangzhou, taxis start at ten yuan. After spending time in Hong Kong, I appreciated the relatively lower prices. Here in Dongguan, taxis start at six RMB. Many drivers will not take on passengers that are not going very far, however. Instead, one will have to ride in a tuk tuk, which runs about ten RMB a ride. I did not notice these vehicles in Guangzhou, but they are common here in Dongguan, just as they were in Xi'an.
Public transportation is lacking in this city, or at least on this side of town. Buses cost the same as in Guangzhou (two yuan per ride), but stations are not clearly marked. Passengers flag down buses just as they would taxis in this town. A subway station under construction nearby, but it is unlikely to be complete before the end of the year.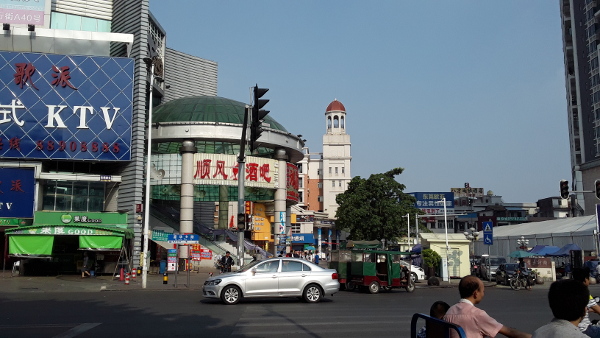 Conclusion
I cannot jump to conclusions having only been here for two days, but if I had to, I'd say that Dongguan is a great place for online hustlers. The Internet is decent enough and cheap, making this city a good place to be for online hustlers. Of course, this is provided that they are comfortable without having much going on. Maybe the fun is in the major part of the city, which I hope to get around to in the future.
Until next time, let's make our own adventures in this world.
Admiral