Do you support Donald Trump for President of the United States?
Are you sick and tired of America spiraling down the drain of degeneracy?
Do you want to "Make America Great Again", or at least wish that someone would step up and do it?
If you answered yes to any of these questions, then you need to check out this custom-designed "Make America Great Again" cap.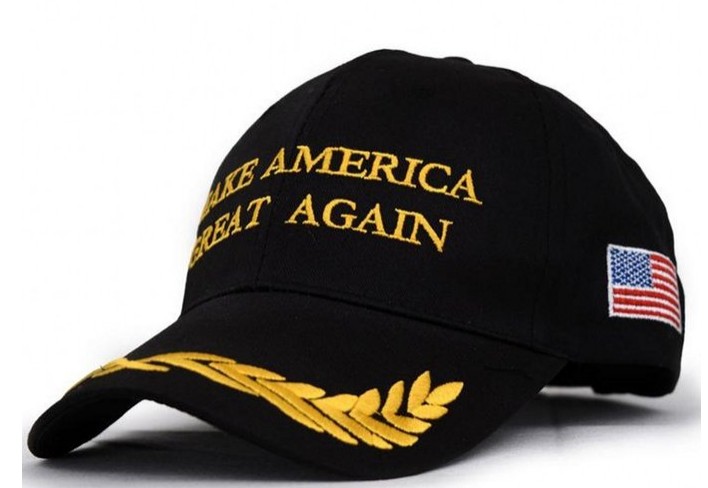 But I know what you really want. You want some pussy right?
I got you covered.
With a comfortable one-size-fits-all design, this cap will fit any head and match with any style. Wear it to a formal gala to show your support for the #Trump2016 campaign, or don it with a wifebeater at the gym to show off those #TrumpTrain gainz. It's incredible how much attention from the ladies I get out here at the gym wearing this hat. I'm a Black man in China, and I can spit game to women that don't even understand English in this hat; if you are back Stateside, imagine all the honeys that are going to want a piece of you in this Donald Trump (Black Version) cap!
Ladies love powerful men, and Trump is a powerful man. Wear this hat and show off your power. Make the money, get the power, get the girls. When ladies see you rocking your Trump hat, they will crack those legs open in five seconds flat. I said, when ladies know that you support Trump, they are gonna wanna hump. You dig?
Well you're gonna be digging; into some sweet, sweet wallz.
When I say sweet, sweet wallz, I mean natural-born, good-looking women. I don't support that tranny, LGBTWXYZ or landwhale shit, and neither does Donald Trump. Not only does this "Make America Great Again" hat magnetically attract fine-ass hoes, but it actually repels landwhales, trannies, and other shit you don't want anywhere near your mushroom tip!
Make America Great Again, and skyrocket your Game to the next level with a Donald Trump (Black Version) hat.