One of my tenants in the Game for Black men with Yellow Fever in Asia is to avoid non-Black foreigners. Little to nothing can come of this, as illustrated when walking the streets of Guangzhou, seeing Chinese women walking hand-in-hand with any race but a Black man. To top things off, receiving scowls not just from the locals, but from our non-Black adversaries, as they stroll with their prizes.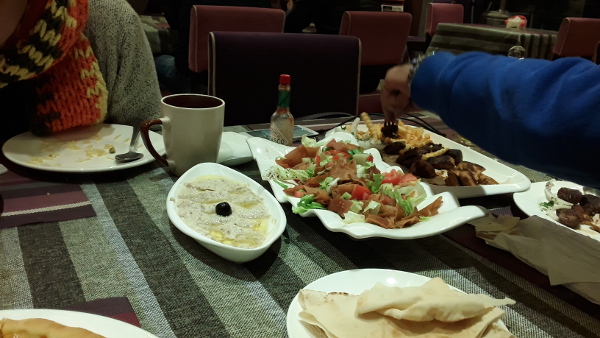 I still firmly hold the belief that nothing good can come of a Black man associating with other races if he wants to get laid. I would also add that little good can come from associating with the average White guy here in Asia. If you like good food, you might want to spend some time with Lebanese.
I met up with my good friend last night (January 13, 2016) after my work training ended. She invited me to dinner, and to meet her boss and friend, a man from Lebanon doing business here in Guangzhou. I am always apprehensive to meeting with or spending time with non-Black foreigners, particularly males, for the reasons above. I must also reiterate that unlike the path that many Black men take to get their needs met in this country, expat women have absolutely no appeal to me, so I am not interested in meeting them.
I believe that my friend is truthworthy, however. She saved my life (if it was worth saving) twice back when I was in this city before, so I agreed to meet with her and her boss. It was a decision that I am glad that I made.
Lebanese food, or at least what I had last night, is GAF.
The restaurant, called Leila, is located in a heavily Muslim area of town. Walking in, I received quite a few stares from the Middle Eastern clientele, and there is a possibility that I would have received a beatdown had I not been accompanied by my friends. As a Black man, being in the presence of other races is certainly not a good time for me, so I will not be going back to that restaurant, but while it lasted, it was one of the best meals that I have ever had in this country.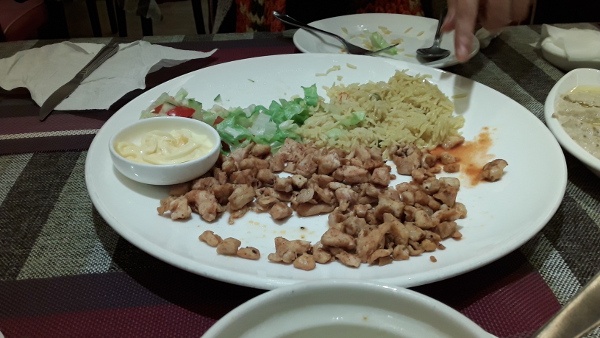 Not only was the food delicious and clean, the portions were fit for a Westerner (to the extent that a Black man can be considered a "Westerner") trying to make them gainz. Each plate was chock full of animal protein, unlike the tiny portions of meat that are typical in Chinese restaurants. It is just a pity that I have yet to find a good way to exercise here in Guangzhou given my schedule.