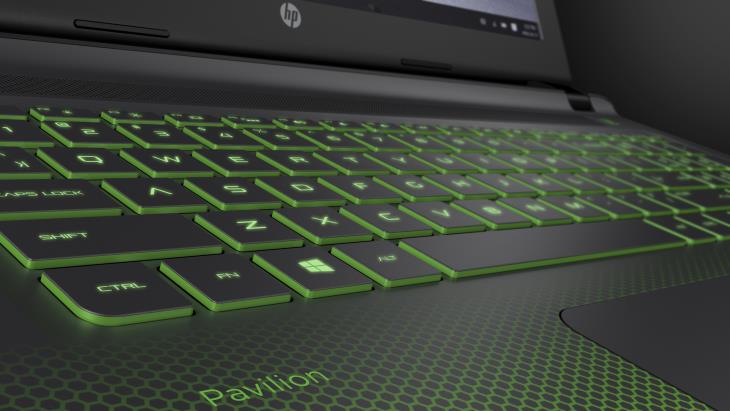 Being the miser and lover of familiarity that I am (particularly when it comes to computers that I have set up and customized to my liking over the course of years), I found myself stuck with old technology. My old desktop, while still powerful enough to get things done efficiently, was over five years old and still ran XP (a damn good OS, though "obsolete") and had a faulty CPU fan. It also wouldn't be cost-effective to have it shipped out to me in China next year.
The laptop that I was using was even older: a Compaq nx9600 (also an HP product which paid for itself many times over). A heavy clunker, but a beast for its time, it certainly was showing its age when loading up OpenOffice took five minutes while listening to a YouTube video in the background. It was time for a change.
I needed something with power, and something that would still be likely to be capable of doing what I need it to do three years down the line. I needed something with a good display, and light weight (at least compared to the old clunker that I was using). The solution that I found was the HP Pavilion 15 Gaming Laptop.
I am not much of a gamer these days, but this laptop was designed with power and graphics in mind. The display is crisp 1080p with great color saturation compared to other business-minded laptops that I was considering. The standard edition of this machine comes with a powerful Pentium i5, but for an extra $100, I opted for the more powerful i7 which should keep this laptop a contender in meeting my computing needs for years to come. If I ever do get back into trying to make games, this computer will have what it takes to compile and test them; all while listening to my favorite podcasts in the background.
This machine runs quiet and cool, even after being on all day. Keep in mind that I didn't put it through any rigorous benchmarks for hours on end, but I probably won't be doing gaming marathons anytime soon, and even if I were to, I think that this baby could handle it. I typically keep my computer at home, but out of curiosity, I tested the battery awhile. On default settings and using WiFi, it seemed like the battery could have lasted for a good seven hours at least, but I was only doing some Web browsing and writing.
Nothing is perfect, however, and I do have a few minor gripes about the HP Pavillion 15. Firstly, the built-in speakers seem to get a bit tinny when the volume is set high, and some applications have tinny sound effects regardless of volume, although this might be solvable with some tweaking. Most applications, particularly media players and YouTube in all browsers that I have tested it in deliver crisp sound through the built-in speakers.
The touchpad comes with a proprietary configuration application, and I have to load up my configuration to disable gestures every time that I boot up the machine. Speaking of audio, only one audio jack is provided. All of my headsets have two jack plugs: one for the headphones and one for the microphone. This problem can be solved easily and cheaply with an audio jack splitter, but it would have been nice to have both connectors built in.
Overall, gamers and users that want or need a little bit of extra power and a decent display are going to love this machine. It is a bit on the pricey side compared to its contemporaries, with a price tag starting at $899 (I called in and asked for a coupon code; maybe some of that Manosphere reading was worthwhile), but you get what you pay for, and it certainly is more cost-effective than some of the more beastly computers on the market. If you are looking to replace an old desktop or need a powerful laptop that can do a lot more than check your e-mails, then I certainly would recommend the HP Pavilion 15 Gaming Laptop.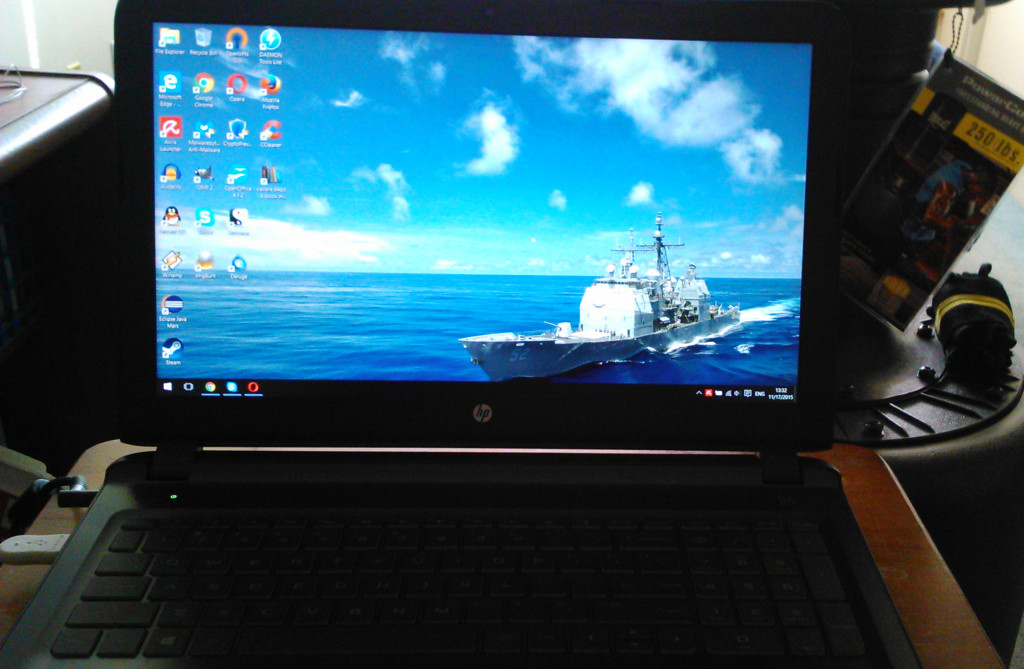 Pros:
Crisp 1080p display with excellent colors, viewable from multiple angles
Built-in optical drive and card reader
GeForce GTX standalone graphics
Stays cool under pressure
Clear sound at low to medium volumes
Relatively light for all that it offers
Cons:
Sound gets tinny at high volumes
Proprietary touchpad software, have to reconfigure touchpad after every boot (more of a Windows 10 problem according to this Microsoft Answers post)
Only three USB ports (1 USB 3.0, 2 USB 2.0) could be a problem, but mitigated by optional Bluetooth and built-in components
Number Lock key does not have a light
Oh and one more thing. If you would like to purchase an HP Pavilion 15 Gaming Laptop for yourself, then you might be eligible for a discount on it and other computers that you wish to have custom built for you. Your boy has you covered. Try the link and coupon code below and save yourself some money!
UPDATE: The original coupon code that I posted expired. The new one can be found below.
Save 20% Off Customizable Notebooks $799 or more with HPLAPTOPS at HP.com. Exclusions Apply. Valid 12/16 to 1/31.